"
I may be a pretty shitty boyfriend, but it turns out I'm actually a pretty damn good babysitter.
"

–Steve Harrington, November 5, 1984

Steve Harrington is a recurring character in the first season and a main character in the second season of Stranger Things. He is portrayed by starring cast member Joe Keery.
A student at Hawkins High School, he was friends with Tommy H. and Carol and the boyfriend of Nancy Wheeler. When Nancy's best friend disappeared, she became distant and Steve thought she was cheating with Jonathan Byers. Following a few ignorant actions, Steve had a change of heart, told his friends off and set out to make things right. By coincidence, he ended up heroically saving the day and reconciled with his girlfriend.
In 1984, following a falling-out with Nancy, Steve became a proper ally to the main party, especially Dustin, with whom he formed an unlikely friendship. He became a sort of authority figure for the party and solidified himself into becoming a major player in the battle against the Mind Flayer.
History
Background
Steve was a student at Hawkins High School and friends with Tommy H. and Carol. During a conversation, Nancy implied that he had several superficial sexual relationships with girls, including Laurie, Amy and Becky.
He did not have a great relationship with his father, at one point referring to him as a "grade A asshole."
1983
Steve and Nancy Wheeler started dating around November 1983. They had made out a couple of times and fooled around in the bathroom at school. On November 6, he convinced her to go on a date with him. In the evening, Steve climbed in through her bedroom window and helped her study for a chemistry test. He suggested they should take their clothes off and was leading up to have sex with Nancy, but she stopped him.[1]
The next day, Steve's parents were leaving town for a conference his father was going to and he invited Nancy to a party at his house. Tommy and Carol were also there, and Nancy brought her friend Barbara Holland along. Steve chugged a beer and persuaded Nancy to do the same. Apart from Barb, they all jumped into the pool with clothes and played around. Nancy slept over at Steve's that night and they had sex.[2]
At school the following day, Nancy felt like people were watching her, but Steve swore that he hadn't told anyone and kissed her by the lockers. During lunch, Nancy was worried because she hadn't seen Barb since last night, but Steve suggested that she was "probably just skipping."
Nicole informed Steve that she had seen Jonathan Byers in the darkroom, developing sneaky photographs from the pool party. Steve and his friends confronted Jonathan and took the photos, one of which was of Nancy getting undressed. Steve called Jonathan a pervert, ripped up the photos and broke his camera.[3]
Barb was still missing two days after the party and Nancy expressed her worry to Steve. However, he was more concerned that his parents would find out he hosted a party with beer. Nancy got upset, walked away and said "I can't believe you right now."[4] Steve did get into trouble with his parents, but went to Nancy's home to apologize the day after. He explained that he panicked and "was a total dick." He noticed that Nancy was still upset about Barb and suggested they catch a movie to "pretend everything is normal for a few hours." However, Nancy was reluctant and said she couldn't.[5]
Noticing that Nancy was acting weird, Steve worried that something was wrong and decided to check up on her. He drove to her house with Tommy and Carol the same evening and climbed up to her bedroom window. There, he saw Nancy sitting on her bed with Jonathan Byers beside her. Jonathan placed a jacket on Nancy's shoulders and held his arm around her back. Steve immediately concluded that Nancy was cheating on him.[6]
"
I was worried about you... I can't believe that I was actually worried about you.
"

–Steve to Nancy Wheeler, "Chapter Six: The Monster"
Hurt and angry, Steve went around downtown Hawkins with Tommy, Carol and Nicole as Tommy spray painted obscene messages about Nancy and Jonathan on walls and the marquee of the movie theater. Nancy confronted them and slapped Steve across the face. She inferred that Steve had come by last night and, though she tried to tell him that "it wasn't like that," was unable to explain what she and Jonathan had done in her room. Steve told Nancy to go to hell, spewed insults at Jonathan about his family and pushed him until they ended up in a fist fight. Jonathan kept punching Steve in the face while he was down on the ground, until the cops broke up the fight and Steve ran away with his friends.[6]
"
Neither of you ever cared about her. You never even liked her, because she's not miserable like you two. She actually cares about other people.
"

–Steve to Tommy H. and Carol, "Chapter Seven: The Bathtub"

Tommy and Carol kept talking trash about Nancy until Steve finally had enough and told Carol to shut up. Steve regretted their actions and told Tommy he shouldn't have spray painted that stuff about Nancy. He called them both out for never caring about or liking Nancy, called them assholes and miserable people and drove off. He then went to the movie theater to help them clean the spray paint off the marquee.[7]
In the evening, Steve went to the Byers residence to make things right. Nancy was there with Jonathan and threatened to shoot Steve unless he left immediately. But, the Christmas lights hung all over the living room started blinking intensely and a monster broke through the ceiling. The trio hid in Will's room until the monster disappeared and Steve, who didn't understand what was going on, tried to call the police in a panic. Nancy told him to leave because the monster would come back, so Steve ran to his car. The lights started blinking again, so Steve want back inside and fought off the monster with a spiked bat, leading it into the bear trap in the hallway, where Jonathan set fire to it.[8]
A month later, at Christmas, Steve and Nancy had reconciled and he spent Christmas Eve at the Wheeler household with her family. Steve had bought a camera for Jonathan to replace the one he broke, which he made Nancy give to him as a Christmas present.[8]
1984
With the arrival of Billy Hargrove, Steve suddenly starts to feel inferior; with Billy quickly gaining the popularity of the high school kids, overshadowing Steve. After the events of the first season, Tommy H. continues to belittle Steve and jumps on the Billy bandwagon.
Steve's relationship with Nancy goes downhill after a drunk outburst from Nancy, drowning her sorrows, overwhelmed by the grief of losing her best friend and withholding the truth from Mr. and Mrs. Holland. The two subsequently break up.
Steve is at a low point from that point forward, until Dustin asks for his help to track down D'Artagnan. Steve and Dustin bond over discussing relationships with girls, and Steve gives Dustin some manly advice. They meet with Lucas and Max and fend off an army of Demogorgons.
Upon meeting Nancy, Jonathan, Hopper and Joyce, Steve takes it upon himself to look after the kids while the others attempt to close the Gate to the Upside Down.
Steve comes face to face with Billy, while trying to protect the kids and ends up getting brutally beaten before Max sedates Billy with a syringe.
An unconscious Steve is then brought by the kids to the epicenter of the underground tunnels and is present when the kids ignite the hub to flush out the Demogorgons and other creatures affiliated with the Upside Down.
One month later, after the Gate gets closed and the conflict is resolved, Steve drives Dustin to the Snow Ball, giving him another pep talk on how to win the hearts of girls. Before he drives off, he sees Nancy through the window of the middle school gymnasium, serving drinks at the dance and slowly accepts that he's not going to win her back.
Personality
Initially, Steve was shown as a typical popular boy who had an interest in Nancy. He displayed some insecurities, as he instantly believed Nancy was sleeping with Jonathan when he saw them together in her bedroom. Despite his flaws, Steve shows that he has a brave side and truly cares about Nancy, as he helped her beat the Monster. In the end of the 8th episode it is revealed that Steve and Nancy got together and purchased Jonathan a new camera to replace the one he and Tommy broke.
In Season Two, after Nancy breaks up with him, Steve is at a low point. Between the breakup and Billy Hargrove quickly taking over his status as 'King Bee', Steve hasn't a lot going for him.
While trying to make amends with Nancy, Dustin intercepts him and ropes him into assisting with catching D'Artagnan. Steve and Dustin bond over methods of attracting girls and become friends. Steve takes on the role as 'babysitter' for the kids and is shown to be more responsible, breaking out of the stereotype of 'popular boy'.
Relationships
Appearances
Behind the scenes
Character development
Initially, the character of Steve was more of a stereotypical douchebag, which actor Joe Keery described as "more forceful and pushy, and kind of the '80s stereotypical jock you'd see in a John Hughes movie."[9] In the pilot script for Montauk, Steve actually went so far as raping Nancy.[10]
The character was reworked because the Duffer Brothers thought Keery had a different look and energy from how they imagined Steve, saying Keery was "incredibly likable and had this charisma about him."[11] In the original plan, Nancy and Steve would not reconcile at the end of the show, but the Duffers decided to give Steve his own arc where he's in with the wrong crowd and Nancy turns him to her side.[12]
During development, Keery and the Duffers spoke about "what kind of family life [Steve] comes from and maybe this girl Nancy is quiet and listens in a way that other people haven't listened to him at this point."[9]
Costume design and styling
Costume designer Kimberly Adams described Steve as a high school "prep" and summed up his style as "Polo shirts, Levi's, khakis, and Brooks Brothers basics worn with attitude!"[13]
As seen in the mood board Adams created for the character, his style was inspired by Tom Cruise's characters Joel Goodson in Risky Business (1983) and Stefan "Stef" Djordjevic in All the Right Moves (1983). Both films are referenced by Steve in Chapter Five and he mentions how Carol said he looks like Tom Cruise, who Nancy has a poster of in her bedroom. Steve wears the same Nike shoes that Cruise wore in All the Right Moves. Other inspirations in the mood board were Johnny Depp as Glen Lantz in A Nightmare on Elm Street (1984) and model John Sommi modelling knitwear in GQ. All of the aforementioned men were considered 80s jocks and heartthrobs.
The stylists spent a lot of time discussing the look of Steve – how they could make him look like "kind of a douche" that "really rubs people the wrong way."[14]
They didn't figure out Steve's hair until the second and third episodes, when they tried it as a joke style to see if it would go up. To get the look, they used a lot of shampoo, a lot of hair spray and a lot of meticulous grooming.[9]
Gallery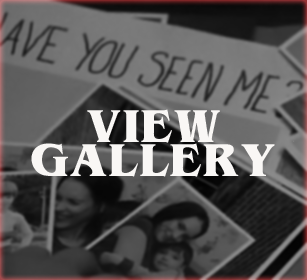 References